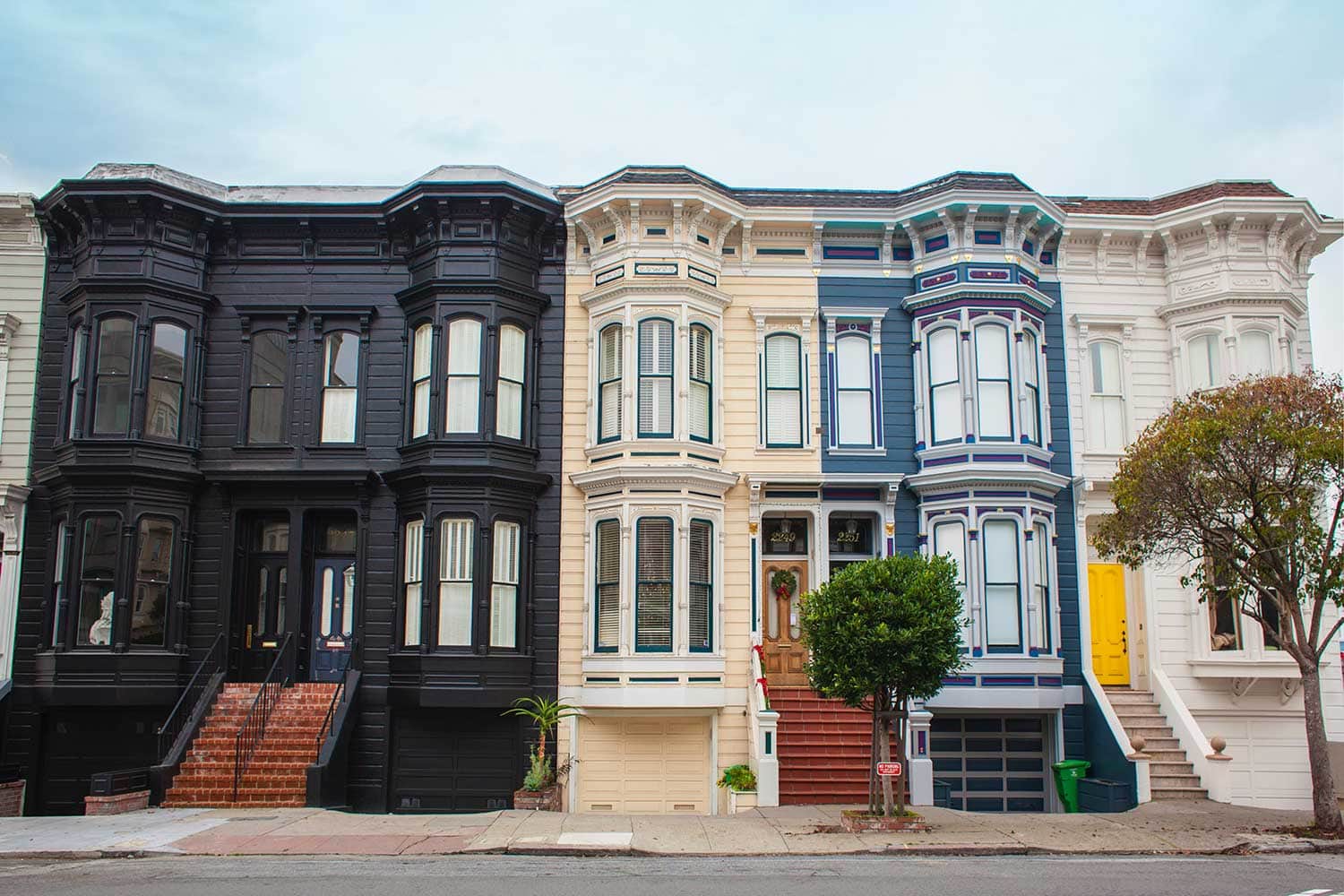 With more than 40 years of experience applying window tint and film to San Francisco Bay Area home and business windows, ClimatePro knows all about windows. You name the window type or style —
Single-Hung

Double-Hung

Picture

Bay

Skylight

Sliding

Arched

Awning

Transom

Bow

Garden

Casement

Hopper

Glass Block

Round Circle

Custom
— and we have undoubtedly applied window film to it. Our intimate familiarity with windows provides us with unique insight into everything related to their function. So, when a ClimatePro technician sees a potential problem with a particular window, or perhaps all of the windows within a given room, they always notify the client prior to installing window film. This helps preclude the problem from compromising the window film job, or the window film from impeding a potential fix.
Of course, window film also serves as a solution for some residential and commercial window-related problems, addressing such issues as:
Glare

Heat Reduction

Heat Retention (for colder climates)

UV Ray Damage

Privacy

Security

Safety
ClimatePro wishes that window film could resolve all of the different problems homeowners and business operations experience with their windows, but some problems are beyond window film's utilitarian scope. Given our extensive knowledge base and expertise, though, we can offer you pointers on spotting potential window problems, along with tips on how to resolve them.
Read on to learn more about five of the most common window problems in the San Francisco Bay Area, and how to resolve them.
Drafty Windows
Drafty windows may not always be noticeable, but you'll probably be aware of the problem if you're near one when our San Francisco Bay Area fog rolls in. Along with causing a chill, drafty windows inhibit the effectiveness of your heating and cooling systems. Drafty windows can be caused by a variety of issues, sometimes in combination with each other. Among the causes leading to window drafts are:
Loose or rotting window frames

Broken sash

Damaged glass

Broken window seals

Improper installation

Cracked or damaged caulking

Worn weatherstripping
The easiest short-term fix for many of these issues is to apply weather stripping to any gaps causing the drafting. Of course, this is just a band-aid solution—and one that could preclude window tinting—so you will want to seek a more permanent solution when able. If drafts are coming from cracked or otherwise damaged window caulking, a new caulking job may resolve the problem.
Loose, rotting window frames or a broken sash will need to be replaced by a competent carpenter or professional window technician. A broken window seal also calls for the skills of a professional window technician or depending upon the damage, a replacement window. It goes without saying that damaged glass in a window should be replaced, and, if the problem stems from poor installation, the window should be reinstalled by a professional.
Last, note that old single-pane windows generally do not provide much insulation, which makes them feel drafty. The best solution for this source of drafting is to replace the single-pane glass with double-pane or other insulated glass. Overall, window replacement represents the most sure-fire means of resolving drafty windows, and the other common window problems listed below.
Loose Windows
Most commonly found in older homes, loose windows can be caused by many different issues, but is usually a result of long-term, weather-related expansion, and contraction of the wood. The problem can also arise from rotting wood, frame or sash breakage, warping, or improper installation. Loose windows inevitably lead to more problems as any gaps allow water intrusion, which will ultimately cause window frame rot, and perhaps seep into walls where it can cause additional damage and mold build-up.
A window technician may be able to resolve the problem, though window replacement may be the only viable option, depending upon the damage.
Windows that are Difficult to Open
Windows that are difficult to open may seem like a problem opposite to that of loose windows, though some of the same issues that cause loose windows can cause this problem as well. In particular, damage or warping to the sash can impede the window frame's sliding motion in the jamb. Likewise, damage to the jamb can impede window sash movement. If these issues cannot be professionally fixed, then window replacement may be your only option.
Fortunately, rather than damage, dirt and grime build-up is often the cause of stubborn window opening with single-hung, double-hung, and sliding windows. A thorough cleaning and silicone lubricant spray will often correct the problem.
With casement window sticking, loose or missing hardware may be the cause. You should be able to remove the sash and check whether any springs, screws, or bolts are missing or loose. Once tightened and/or replaced, it may open and close with ease. Absent this, the problem may be with the hand crank, which may need replacing.
Windows That Will Not Stay Open
If your single-hung or double-hung window will not stay open and need supporting by a piece of wood, book or other objects to keep it open, the window cord or cord mechanism is probably broken. This issue is common in many homes with older windows and could lead to the window slamming down unexpectedly if opened by anyone not aware of the problem. Not only can this cause damage to the window frame or break glass, but it could cause injury to the unsuspecting window opener.
Fixing this problem will need the expertise of a skilled carpenter or window technician, who will need to get behind the casing to fix the pulley system
Condensation and Fogging Between Panes
Window condensation is actually quite common, as it's a natural result of the humidity in your home condensing against the cold glass panes of your windows. The easiest solution is to reduce the amount of humidity in the home by airing it out (open doors and windows if the weather allows, run ventilation fans, turn down the heat, etc.) or by using a dehumidifier.
While condensation on the outside of the interior glass pane is not a cause for worry per se, condensation between double-pane glass is a definite sign of window seal failure and needs a professional fix. Not only has the seal failure compromised the insulating properties of your window, but the condensation will ultimately lead to more damage.
Learn More About Window Film Application from the SF Bay Area Experts
While we can't help you resolve these common window problems, we can enhance your windows with the many features provided by window film. To learn more about the many benefits of window film application for San Francisco Bay Area homes and businesses, contact your window tinting experts—ClimatePro. With 40 years in the business, we know everything about window films and proper application of home and business window tinting. With offices in North Bay, San Francisco, and San Jose, you can contact us today at 707.755.7337 to help deliver your window film solutions.